With Droom Guesthouse a dream has become reality for Steven and Kathleen.
On their first visit to South Africa in 2003, they instantly fell in love with the rainbow nation.
In 2015 they followed their hearts and exchanged their home country Belgium, for the breathtaking South Africa.
And they haven't regretted it for a second!
Dream Guesthouse was created as a nice addition to their successful travel agencies StievieWonderTours and AfrikDelux. They have become a well-known name in African hospitality.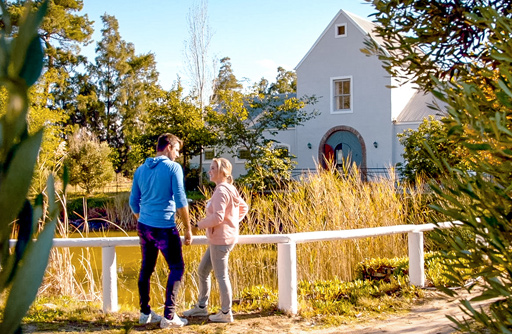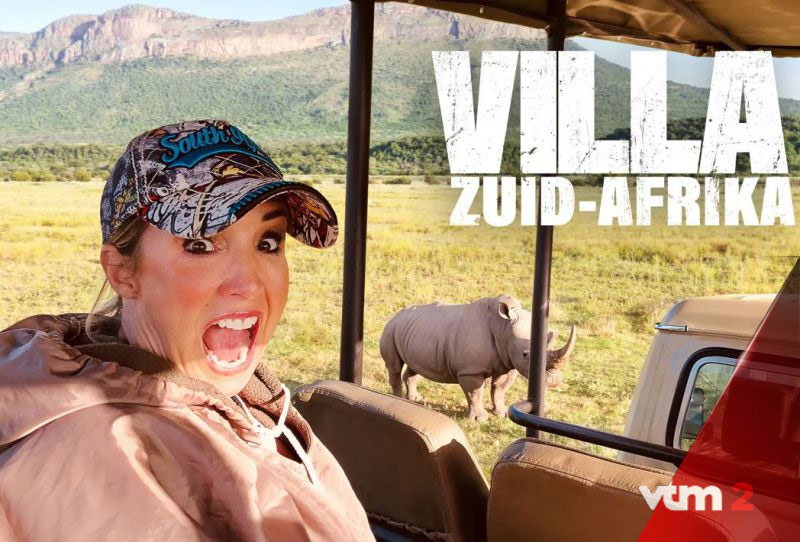 Curious how our dream came true?
With a camera crew in our wake for months, we started looking for a guesthouse. In the Dutch reality show 'Villa Zuid-Afrika' you will learn everything about the search for and the grand opening of Droom Guesthouse.
Kathleen feat. Lewis & Jay – Droom! (Villa Zuid-Afrika)
Kathleen Aerts (ex-K3) goes in search of the ideal guesthouse in South Africa. Listen to the theme song here.
BOUTIQUE GUESTHOUSE IN FRANSCHHOEK
Through their passion for travelling and years of experience in tourism, Steven and Kathleen have had the privilege of staying in hundreds of accommodations.
During their wonderful travels they took note of the pros and cons and combined all their experiences in the realization of a long-standing dream: creating a dream residence where guests from all over the world feel at home.
At Droom Guesthouse, dreams really do come true.
You can relax and immerse yourself in the natural beauty of vineyards, olive, and lemon trees, nestled between magnificent mountains.
African authenticity blends with European luxury and comfort. You will be carried away by the soothing clatter of our romantic fountain.
Located in the heart of the beautiful winelands, Droom Guesthouse is the perfect base to discover the Cape and the Winelands.
With us dreams are not just dreams...
Welcome to our dream!
See you soon!
Kathleen and Steven